Cool ventilation solutions for your home.
From living spaces, to your garage, attic, and even sheds, Solatube provides ventilation fans to deliver fresh air so you feel great and your home stays cool and protected.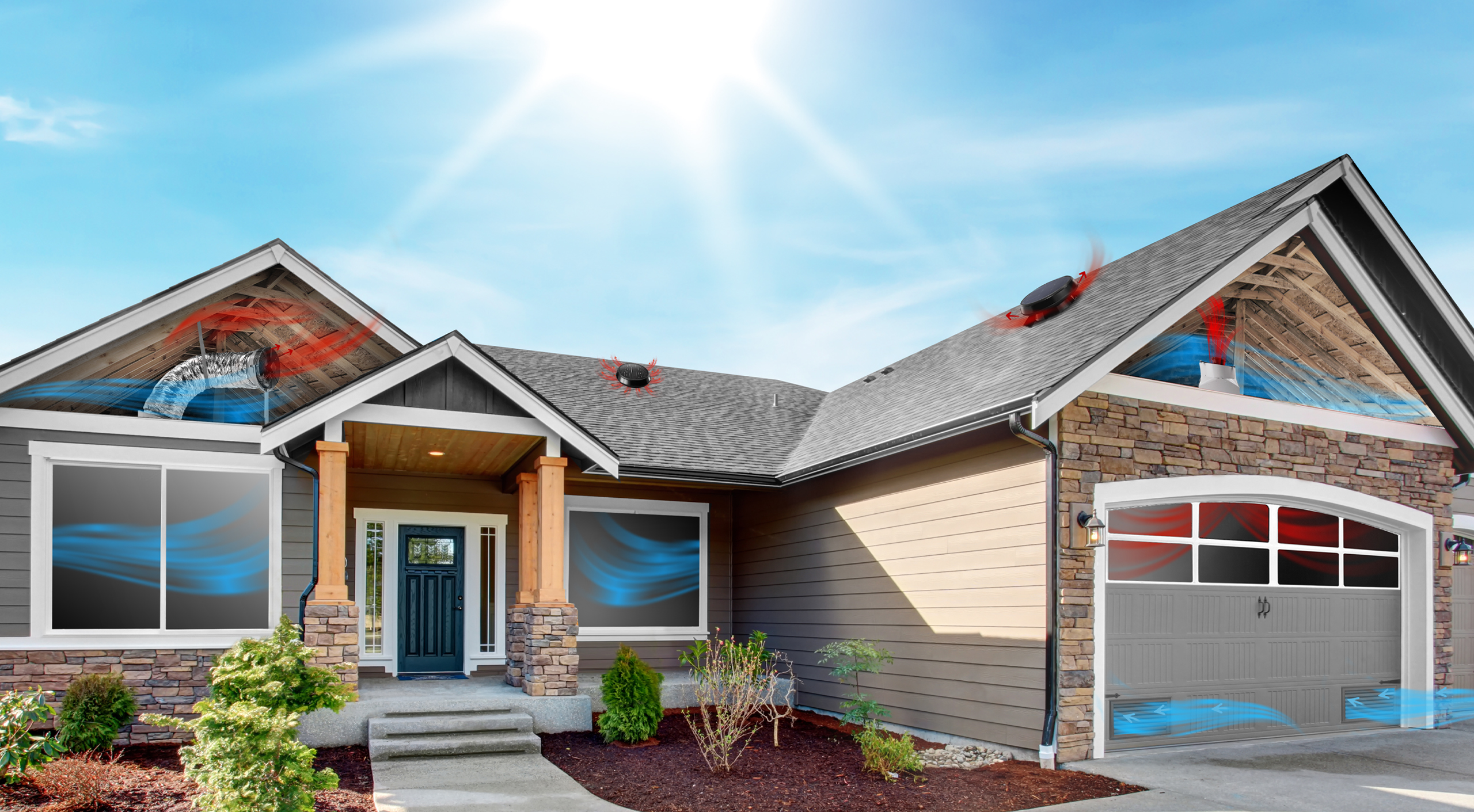 Solatube Ventilation Solutions
Homes are meant to be comfortable, right?
We offer solar and electric solutions for your house, attic and garage to make cooling and refreshing your home easier and more energy-efficient than ever.
Solatube is America's leader in solar powered and energy efficient ventilation for your home.  We offer a wide range of whole house fans, solar attic fans,
solar roof vents, solar gable fans, and solar attic vent products.