Ventilation Add-On Kit for Residential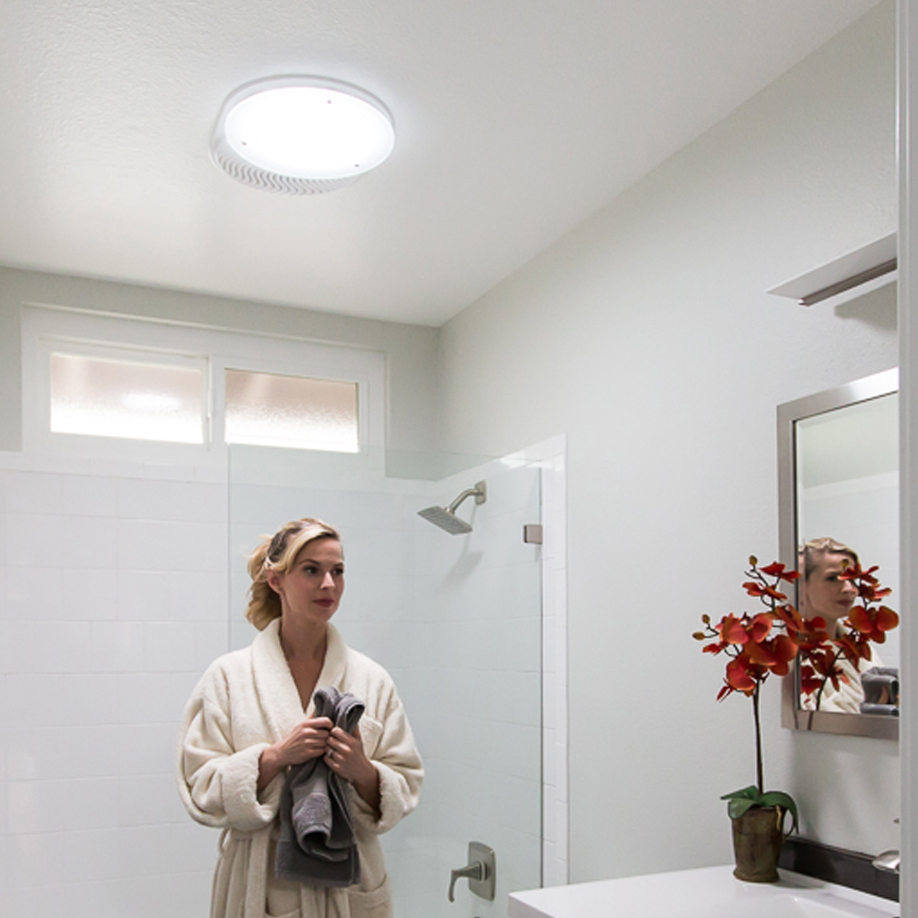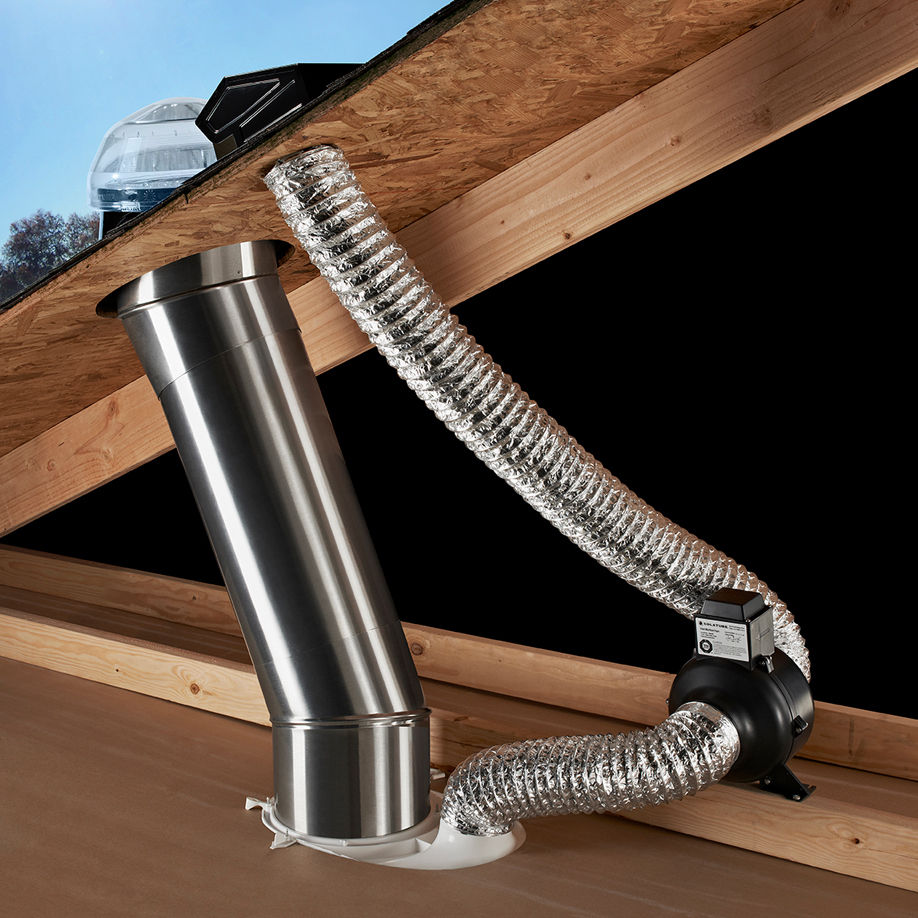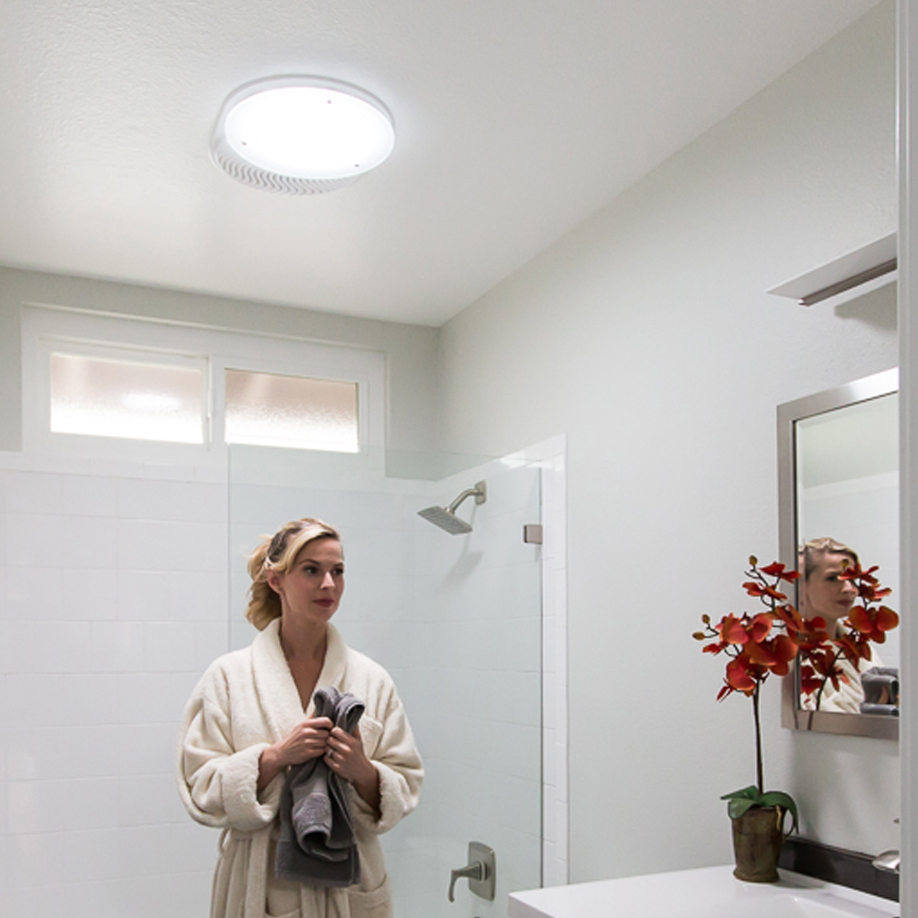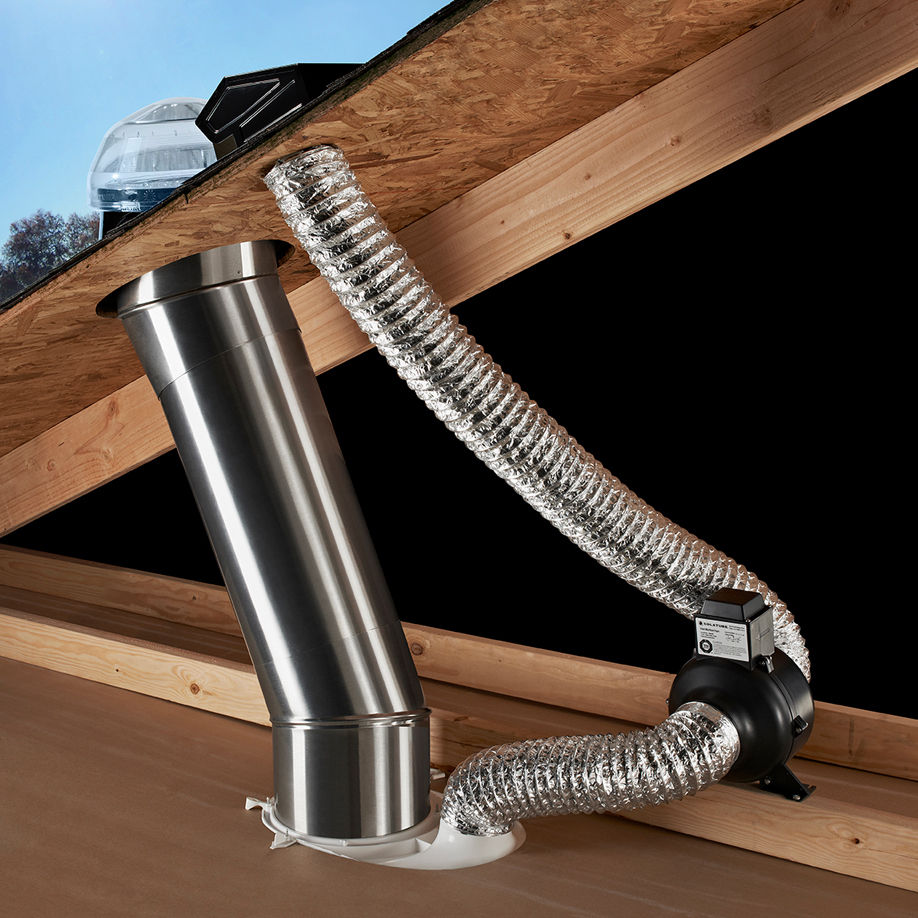 Solatube Daylighting Systems can easily transform a dark, interior bathroom or laundry room into a bright and beautiful space. But what about the issue of trapped humidity caused by steamy showers or a constantly running washer and dryer? Solatube can handle that too. The Ventilation Add-On Kit combines daylighting and ventilation into one attractive fixture, leaving your rooms humidity-free and your ceiling looking orderly and uncluttered. Ducting and roof vent cap sold separately.
160DS model only
The CFM rating for the inline motor = 110CFM (cubic feet per minute). This allows for some CFM loss due to duct lengths.
Actual CFM test results for the fan motor in accordance with HVI-916 test procedures are 145CFM at 25.7 watts, and 5.642 watts/CFM.
Actual CFM in installed applications will vary based on length of ducting on the intake and exhaust side of the fan motor.
Go Back